The Turners Featured in The Magic Life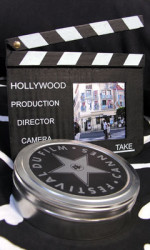 The Magic Life, produced by Nelson Chang, is a documentary film about magic and magicians.
Richard Turner, Kim Turner and Asa Spades Turner are all featured in The Magic Life.
Recently The Magic Life got into another festival / screening series — it's called DocuWeeks and it's put on by the International Documentary Association.
The film will now play in both New York City and Los Angeles.
IFC Center (NY): August 10-16
Laemmle NoHo (LA): August 17-23