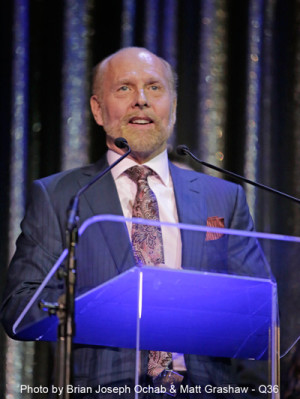 Richard Turner is a phenomenon who creates, dazzles, entertains, and motivates.
"Richard is an inspiring figure, not just because he is without doubt one of the best card mechanics you'll ever see, but because he interweaves his skill and showmanship with an inspirational story that is very suited to a corporate event audience. His program "Winning with the Hand you have been DEALT" is a trip through his life and experience with lessons that apply to everyone who witnesses it. Funny, moving, and compelling, Richard tells his extraordinary tale accompanied by the most astonishing card manipulations imaginable. It will leave audiences inspired to win against the obstacles they have been dealt in their own lives"

Andrew Lee, CEO, ESET North America
Richard Turner, Motivational Corporate Entertainment Speaker:
To be released in 2016: Here is the latest trailer-teaser for the film "DEALT," the life of world-renowned Card Shark Richard Turner:
Teaser-Trailer for the film "DEALT," currently in production:
Richard's message is about developing creative muscle, iron-man focus, and how to convert doable dreams into real-world attainments. All this is done by applying disciplined creativity and full, sensory, plausibility-thinking. His life story is about how he took the "possible" out of "impossible" and by illustrating proven examples from his experiences, provides you with exploitable tools for success.
OUR DREAMS FUEL THE FIRE IN OUR BELLIES
Having been blind since the age of 9, Richard reveals how to fully use all of your senses, including vision. Providing examples of EYESIGHT INSIGHTS, he shows how to apply his guiding motto: "As you think, so you are… as you dream determines what you become."
Richard's clients have included:
AT&T
Air War College
IBM
Defense Intelligence Agency
ARCO Chemical
U.S. Air Force
USAA
Southwest Airlines
Harley Davidson
Ford Motor Company
Disney
. . . and scores of others.
---
Would you like occasional email updates from Richard?