Conning in a Theater Near You!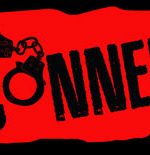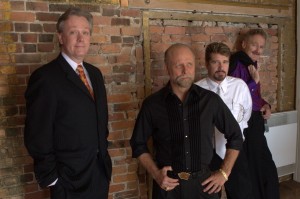 Conning soon in a theater near you:
Conned is the first show of its kind. The cast of "con artists," cheats, and swindlers expose the secrets of the streets in a wild night of schemes and scams.
The cast features four of the most renowned international con artists: Bob Arno, Banachek, Todd Robbins, and Richard Turner.
Ticket information, show times, and more can be found here.
 ABOUT THE LIVE THEATER PRODUCTION CONNED
Conned: Prepare to be Bamboozled!
 Conned is the newest show from Mills Entertainment and MAGICSPACE Entertainment. It's the most unbelievable and hilarious show you will ever see!
CONNED is the first show of its kind. The cast of "con artists," cheats, and swindlers expose the secrets of the streets in a wild night of schemes and scams. Throughout the show, volunteers from the audience will be invited on-stage to participate, and at times the entire audience will be conned. Think you have what it takes to spot the scams and outsmart the pros? The laughs come fast and furious, and by the time the evening is over, pockets will be picked, minds will be read, and someone's gonna get Conned. The cast features four of the most renowned international con artists: Bob Arno, Banachek, Todd Robbins and Richard Turner.
Bob Arno is the world's most famous pickpocket. Years of research and first-hand observation of real street crime have made him an authority frequently consulted by police, security experts, and television producers. Bob artfully blends the comedy and tragedy of thievery in his outrageous performances. Bob has been featured on ABC's 20/20, CNN, the BBC, and National Public Radio, and he has been profiled in the New York Times and USA Today.
Banachek is a leading expert on psychological manipulation.  At 18 he became a test subject at a heavily funded university psychic research facility. For two years, scientists closely studied and tested his "psychic" abilities. Using only his skills of deception, Banachek astounded the researchers and made them believe he truly was psychic. His live performance features demonstrations of subliminal influence and "cold reading" that are at once hilarious, fascinating, and, at times, disturbing.
A well-known authority on all things deceptive, Todd Robbins has been called the "king of New York con men" by the New York Times. He has used his expertise, gained by walking down the shady streets of fraud, on numerous TV programs and has consulted on various articles, documentaries, and films. In April, Bloomsbury Books released his book The Modern Con Man: How to Get Something for Nothing.
Richard Turner is a phenomenon who creates, dazzles, entertains, and motivates. Gaming experts and gamblers know and respect Richard as a master Card Mechanic—Manipulator, who could take down any Old-West casino or wipe out any high-stakes gambler. His unparalleled skill with a deck of cards has stirred and staggered audiences throughout the world. Richard has been featured in dozens of television specials around the globe, documentaries, newspaper articles, and magazine cover stories. He is the subject of a biography, and he even Conned Brad Pitt in the Oscar nominated movie, Tree of Life. Endless practice and years of training result in card table mastership that is unsurpassed, and which can now be shared in Conned through the use of live video projection.
A prominent and award-winning Canadian director and writer, Jim Millan has had productions at Radio City Music Hall in New York, off Broadway, and on four continents. He has directed 80 original productions ranging from the avant garde to musicals seen by over four million people. He presently has shows running in the UK and New York City. As the Director of the Kids in the Hall since 2000, he has directed and designed three North American tours, and they headlined the Just for Laughs Festival last year with a show of all new sketches prior to their just completed full North American tour. Other significant comedy direction includes the Marijuanalogues with Tommy Chong, Arj Barker, Doug Benson and show doctor work with comedians in New York and Las Vegas.
Conned was created by Michael Mills of Mills Entertainment and developed in partnership with MAGICSPACE Entertainment. According to Mills the show offers "a rare glimpse into the shadowy world of cons and deception." Mills Entertainment's current projects include producing and managing several touring properties, including Colin Mochrie & Brad Sherwood, Tony n' Tina's Wedding, Jungle Jack Hanna, Comedy Central on Campus, and NBC's Last Comic Standing Live Tour.
MagicSpace Entertainment is consistently one of the top ten promoters in North America. Principals Lee D. Marshall, Joe Marsh, John Ballard, Steve Boulay, and Bruce Granath have been producing and presenting shows worldwide for over 30 years.
Part of that comes from their nine Broadway subscription markets; part comes from presenting everything from David Sedaris to Walking with Dinosaurs. This is in addition to producing several tours including Mythbusters – Behind The Myths, The Christmas Music of Mannheim Steamroller by Chip Davis, RAIN – A Tribute To The Beatles, The Magic of David Copperfield, and Michael Flatley's Lord of the Dance.
Producing credits on Broadway include Hello Dolly! starring Carol Channing, Jekyll & Hyde, The Who's Tommy, Cabaret, American Idiot, Donny & Marie – A Broadway Christmas, and Rain – A Tribute To The Beatles on Broadway. National tour credits include The 101 Dalmatians Musical, Ann-Margaret starring in The Best Little Whorehouse in Texas, West Side Story, Grease, A Chorus Line, Jesus Christ Superstar and concert tours by Janet Jackson, Cher, Fleetwood Mac, Styx, Evita, Tina Turner, Britney Spears and *NSYNC.
Getting duped was never this much fun.
Conned will open at the Royal George City Theatre, subsidiary of Olympia Entertainment, at 2211 Woodward Avenue in Detroit.
Conned will open Thursday, January 17 and run through Sunday, January 20 and  again on Thursday, January 24 and run through Sunday, January 27.
Show times:
Thursday, January 17 and 24 at 8 PM
Friday, January 18 and 25 at 7:30 PM and 10 PM
Saturday, January 19 and 26 at 7 PM and 10 PM
Sunday, January 20 and 27 at 7 PM
Tickets for CONNED – January 17 – 27, 2013 – City Theatre – Detroit, MI can be purchased online from Olympia Entertainment.
Or visit the Fox Theatre and Joe Louis Arena box offices, Hockeytown Authentics in Troy (without service charge), at all Ticketmaster locations and Ticketmaster.com. To charge tickets by phone, call (800) 745-3000. Subscribers save up to 20% when purchasing three or more shows and up to 10% when purchasing two shows in the Fifth Third Bank Fox Theatre Series. Groups of 15+, save too! For group sales and subscriber services, call (313) 471-3099.