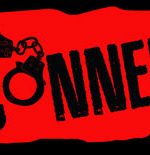 SHOW REVIEW: "Conned"@ City Theatre
Posted up by DC-in-Detroit on 18.1.13
New friend of MCB, Jayme, subjected himself to the conmen down at City Theatre to bring us this special report.
This Thursday evening, we were fortunate enough to be in the audience for the opening night of "Conned" at Detroit's City Theatre. This 3-hour show is a break from the typical live entertainment that you're used to. With help from four real-life master conmen, the audience is treated to the tricks of the trade on how con jobs happen. The members of the shows ensemble are Todd Robbins, Richard Turner, Banachek and Bob Arno.
Bob Arno is a master pickpocket who didn't hesitate to steal wallets, glasses, ties, and watches from the audience members before and during the show. At one point in the show he stole the undershirt out from inside of an audience member's sweater. Sporting a single named moniker, Banachek, is a highly captivating mentalist. He was able to correctly read several members of the audience's minds, and with the help of a lovely lady, bent forks and other metallic objects using only the power of their mind. Richard Turner is a master of deception when it comes to gambling tricks; he was able to captivate the audience while showing all different ways to cheat and lie while engaging in card games. Lastly, we had the narrator of the show, Todd Robbins. Robbins demonstrated all different types of cons including a few that will get me a free drink at pretty much any bar.
This crew of likable deceivers engaged the audience in much thievery and other cheating antics. At one point in the show, Robbins humorously ate a real light bulb [ed note: I've talked to Robbins about this and it is not a trick!] while the audience cringed from the sounds of the crunching in his mouth. Throughout the show, the fifth member of the cast is the audience. Audience members get involved in close to every deceptive set up.
The cast kept this show pretty much PG, there is very little foul language, innuendo or dirty behavior. This is a show that the 12-year-olds in the audience would enjoy just as much as the 80-year-olds. And yes, they did actually call some 80-year-olds to the stage to participate.
"Conned" thrives from its audience participation which incites laughter upon more laughter. This is the type of show that would work well on television as well as in Las Vegas or even on cruise lines. "Conned" is a great date idea and breaks the monotony from the typical date show entertainment of concerts, theatre or movies. I must add that I immensely enjoy the intimacy of the City Theatre. Located inside of Hockey Town Café, it is the former home of Detroit's Second City troupe. It is well maintained and brings in very interesting entertainment. The last show that we saw there was the excellent "Evil Dead: The Musical" and as of now we're batting 2 for 2! At a price of less than $35 for the most expensive ticket to this 3-hour show you cannot go wrong!
"Conned" runs at the City Theatre in Detroit through January 27.
=================================
Conned
Quartet of Con Artists Dupe Detroit
by Alysa Zavala
January 9, 2013
Theatre-goers, novice magicians, card trick aficionados, comedy-lovers and all those who enjoy a great night of live entertainment will be happy to hear there's a new show coming to town and it's something different than they've ever experienced before.
CONNED is a spectacle of a showcase, a behind-the-scenes look into the world of con artistry provided by some of the best in the business. With a cast of four of the most world-renown con specialists, Bob Arno, Richard Turner, Banachek and Todd Robbins, the show offers a rare glimpse into the art of the con.
"I'm so excited about this show," says Director Jim Millan. "These men are extraordinarily skilled in games of chance. It's an invitation to vicariously live on the dark side of the street."
Millan's excitement is downright palpable during our recent chat. Having worked with the men of CONNED in previous endeavors, he's close with all and has a story (or many) about each.
"Watching these guys individually is miraculous and getting them together is just amazing," he says.
Each an expert in their own right, the men of CONNED aren't merely going to show you some cheap tricks.
"What's clever about this show is the psychology of it," says Millan. "Why are people always willing to give up their money so easily? Why are they so willing to trust a total stranger? And the nice thing about these guys and this show is that they show you."
While the show is something audiences haven't seen, there will also be some never before seen tricks during CONNED's run as well. "We've been working on some new things. You can, in fact, teach an old dog new tricks," Millan jokes.
It's indeed surprising that there's a trick any of these four men don't know. From pick pocketing to card tricks to all depths of deception, the quartet that will shake down audiences at the City Theatre have been scheming and shysting for decades.
"Richard Turner is a world premier card technician," says Millan. "He's done this professionally for a long time. He's a legend, really. And he's also completely blind. He has been since he was a child. And what a lot of people don't know is that he's also a black belt, he's actually been named a living hero in Texas. Telling stories about him is like telling stories about Paul Bunyan. He's won a car dealership during a card games and he flies around the world to give seminars."
His largess isn't lost on those in Hollywood, either. Recently seen in Tree of Life, Turner shared a scene with Brad Pitt during the movie in which he played, of course, a card dealer.
"They wanted the best, so they got him to be in the movie," says Millan.
Turner doesn't work with trick cards, either. Working with a casino-grade deck, his tricks are the real deal. And audience members will get to experience that first hand during CONNED's Detroit run.
"He'll bring two people on stage and have them each shuffle a deck of cards, you know, just to speed the show up, and then without looking he'll deal them each a winning hand," says the show's director.
"The thing about playing cards is that everybody thinks they can do it," says Millan. "But it bends my mind the way they do these tricks, I'm actually on a need-to-know basis."
Turner isn't the only one with some incredible tricks up his sleeve, either. Bob Arno, a master pick pocket, also knows quite a bit about deception and thievery.
"Arno brings people on stage and picks their pocket right in front of the audience without them even knowing. He'll take their belt off without them realizing. Everything but their underwear will be gone by the time they leave the stage," Millan laughs.
While the men of CONNED might be snatching your wallet and tricking you with cards, they'll still be very entertaining.
"Everything is done with such a level of charm, you're kind of grateful for it to happen," says Millan.
Todd Robbins, known as the King of New York Con Men will also be featured in the show. An authority on matters of deception, he's been featured on TV programs, in articles and has even written his own book.
Banachek, the fourth cast member has a story that's as entertaining as the show. Another master deceiver, he was actually declared a true psychic with telekinetic and other supernatural powers by a university research facility after being studied by research teams for two years. Having developed astounding techniques in "cold reading," his mastery of subliminal influence will be just one of the amazing spectacles in the show.
While the tricks performed during CONNED will certainly boggle your brain, leaving you scratching your noggin wondering just how these talented men can pull off these charades, the show is more than just a thrill for the mind. It's also quite funny.
"The amount of laughter that goes on at the show- people delight in these exploits," says Millan. "For the audience, there's an excitement. It's like catnip for the cat."
The show actually has roots as a comedy routine, according to the director.
"With this show, it originated at Just for Laughs," he says. "So, the comedic skill and chops are there. | RDW
==================================
Detroit Free Press SPECIAL WRITER JOHN MONAGHAN
Stage Show Conned Shares Secrets of Scams
January 17, 2013
"America has always had a fascination and a romance with the con artist," says Todd Robbins, one of the featured scammers in "Conned," a stage show opening Thursday at the City Theatre in downtown Detroit.
"He is a Robin Hood kind of character because he's a criminal," Robbins says, "but at the same time, there's no gun involved, no violence. You have to deal almost exclusively with your wits."
Robbins, based in New York City, has appeared on late-night shows opposite David Letterman, Jay Leno and Conan O'Brien and written a book called "The Modern Con Man: How to Get Something For Nothing" (Bloomsbury Books, $16.95). In "Conned" he is joined onstage by three other professional swindlers:
• Richard Turner, a sleight-of-hand master who Robbins says "can make a deck of cards stand up and talk to you."
• Mentalist Banachek (he goes by a single name), who Robbins believes is "the most honest psychic out there today."
• Pickpocket Bob Arno, who Robbins says "will greet you with a smile while stealing everything you have on your person."
"Conned" features the performers working solo and together. Robbins says that he and his fellow performers get along well, though there is always a little friendly ribbing about which man possesses the most useful skill.
Audience participation is a big part of their performance. Viewers are sometimes asked to come up onstage, and Robbins and company sometimes venture out into the audience. The show runs about two hours with an intermission.
"People can try to guess what's going to happen in the second half," Robbins says, "or maybe call home to check if their possessions are still there. … You can trust that while we're onstage, Detroit is safe for a few hours."
The men worked together in 2008 in New York in a similar show called "Hoodwinked," and there's currently some talk of taking their act to Las Vegas. Robbins says he envisions a stage version of the movie "Ocean's 11," "except there are only four of us and no one looks especially like George Clooney or Brad Pitt."
The "Conned" men have been in Detroit for a week to try out fresh bits and revisit old ones. They are being directed by Jim Millan, who previously worked with the comedy troupe Kids in the Hall and a live version of the old "Scooby-Doo" cartoon. His staging is sparse and relies on fences and piping to make audience members feel as if they're learning con-man tricks in a back alley.
An enduring Motor City mystery figures into a segment early in the show about home invasions. Robbins says it was inspired by recent news reports of letters sent to Roseville homeowners saying that government agents needed to search their property for the remains of former Teamsters leader Jimmy Hoffa, who went missing in 1975. Such scams are old hat, he explains: "While everyone is in the backyard investigating along the fence line, the con man's cohorts are in the house robbing the family blind." (The attempted Roseville scam had no takers, according to news reports.)
Though he has been in love with magic since he was a 10-year-old kid in southern California, Robbins says there's a difference between magic and the darker art of the con. "If you do a magic trick and it didn't go well, people go, 'Well, big deal,' " he says. "If you are at a table and dealing seconds and someone catches you, you'll end up with broken fingers or worse. There's no fail factor in this."
Robbins likes to talk tough, but he grows coy when he's asked whether he and his colleagues have ever been involved in any illegal activity. "Sorry, the phone connection is going bad," he jokes before adding: "Some of us have walked down a few dark streets in our time. Let's just leave it at that."