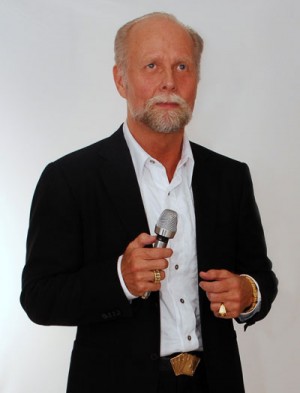 Richard Turner is a phenomenon who creates, dazzles, entertains, and motivates.
Richard's message is about developing creative muscle, iron-man focus, and how to convert doable dreams into real-world attainments. All this is done by applying disciplined creativity and full, sensory, plausibility-thinking. His life story is about how he took the "possible" out of "impossible" and by illustrating proven examples from his experiences, provides you with exploitable tools for success.
OUR DREAMS FUEL THE FIRE IN OUR BELLIES
Having been blind since the age of 9, Richard reveals how to fully use all of your senses, including vision. Providing examples of EYESIGHT INSIGHTS, he shows how to apply his guiding motto: "As you think, so you are… as you dream determines what you become."
Richard's clients have included:
AT&T
Air War College
IBM
Defense Intelligence Agency
ARCO Chemical
U.S. Air Force
USAA
Southwest Airlines
Harley Davidson
Ford Motor Company
Disney
…and scores of others.
---